Description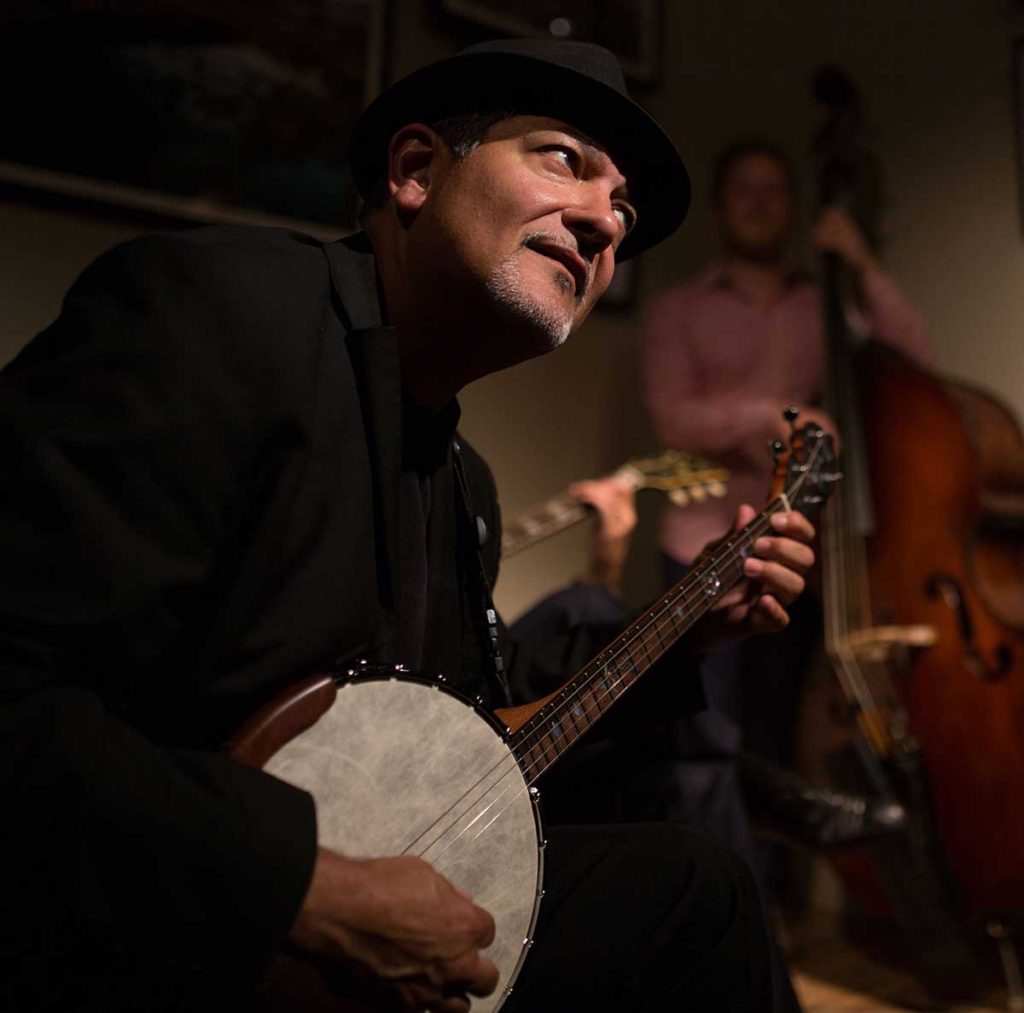 Finally it's here the new CD with the incredible New Orleans musician Don Vappie!
Award winning Créole Banjoist guitarist vocalist, considered one of the best banjoists in the history of New Orleans, and featuring DAVID HORNIBLOW, DAVE KELBIE, SEBASTIEN GIRARDOT from equally cool projects including The Dime Notes, Django a la Creole, Tcha Limberger Trio, and the recent Time Top 10 CD of 2019 The Complete Morton Project.
Includes booklet with extensive sleeve notes by Nick Spitzer, anthropologist, musicologist and producer and host of Public Radio's American Routes.
DON VAPPIE – Banjo/voice
DAVID HORNIBLOW – Clarinet
DAVE KELBIE – Guitar
SÉBASTIEN GIRARDOT – Double Bass
"What's exciting about this project is that we get to explore the music as it evolved in the Crescent city through the medium of the string band and the roles that our instruments played in the music. The very first bands of New Orleans were string bands. From the beginning strings played a big part in New Orleans music. The banjo was a staple of the rhythmic pulse in early jazz just as the the guitar spoke the language of the blues. The string bass took over from the tuba and by mixing 2/4 grooves with 4/4 grooves created a smooth pathway to the R&B shuffle. Interestingly, the bass lines of modern-day New Orleans R&B and Funk are reminiscent of the melodic unifying role played by the African predecessor to the banjo, the ngoni.
Our journey is to explore the widest range of possibilities our instruments can offer through a nontraditional approach within the tradition of Créole songs, R&B, New Orleans funk, second line and all that New Orleans has inspired around the world. After all, it was James Brown who said, "every instrument is playing the drums". And this beat will go on."
DON VAPPIE
Buddy Bolden s Blues

Don Vappie Blue Book of Storyville

5:32

La Ville Jacmel

Don Vappie Blue Book of Storyville

3:37
PRESS
a superb musician and improviser
AMERICAN RECORD GUIDE
The banjo has a Jimi Hendrix
THE TIMES PICAYUNE