Powerful and swinging, Australian bass player Sébastien Girardot has built a highly personal style on a foundation of classical training and early experience with New Orleans style groups. He is in wide demand across Europe and has appeared at the continents' foremost jazz festivals and clubs alongside musicians such as Leroy Jones, Harry Allen, Cecile Mclorin Salvant, Tcha Limberger, Dan Barrett, Evan Christopher,  Ken Peplowski and Fapy Lafertin. Mr. Girardot has also developed his international reputation by recording with some iconic jazz labels including GHB, Jazz Crusade, Fremeaux, Jazzology, Camille Productions, Black & Blue and Lejazzetal Records. Sebastien performed on albums that were awarded the Prix de l'Académie du Jazz (2017), the Prix du Hot Club de France (2015,2007,2006), Jazz Magazine's Choc de l'Annee (2015) and the Sunday Times Jazz Album of the Year (2014).
Since moving to Paris, Sebastien has developed into an extremely versatile musician, equally at home in many early 20th Century musical styles from blues to swing, biguine to choro and Gypsy jazz. A founding member of Django à la Créole, his other current regular projects include the Three Blind Mice, the Evan Christopher/Fapy Lafertin Quartet, the Michel Pastre Quintet, the Tcha Limberger Trio, and Pierre Christophe's Tribute to Erroll Garner.
sebastiengirardot.com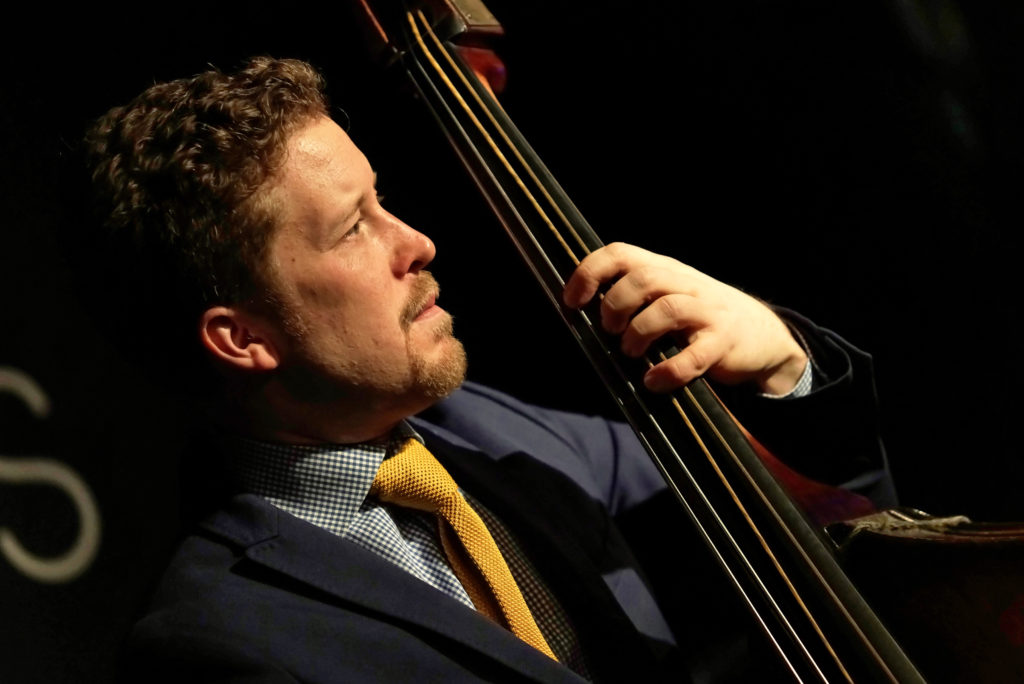 Contrebassiste, Sebastien Girardot a bâti son style personnel sur une base d'études classiques et de ses jeunes expériences du jazz Nouvelle-Orléans revival. Avec son son puissant et swinguant, il est très demandé à travers l'Europe. Il se produit régulièrement dans des festivals et clubs européens importants aux côtés de grands musiciens actuels tels que Leroy Jones, Harry Allen, Cecile Mclorin Salvant, Tcha Limberger, Dan Barrett, Evan Christopher, ou Ken Peplowski. De plus, sa présence à l'étranger a été consolidée par ses nombreux enregistrements pour des grands labels de jazz classique tels que GHB, Jazzology, Jazz Crusade, Frémeaux, Lejazzetal, Camille et Black & Blue. Grace à ces enregistrements Sebastien a gagné a multiple reprises le Prix du Hot Club de France pour le meilleur album de l'année, le Prix du Jazz Classique de l'Académie du Jazz, le Choc de l'Année de Jazz Magazine et l'Album de l'Année du Sunday Times.
Depuis son arrivée à Paris, Sebastien est devenu un musicien extrêmement versatile; du blues au swing, de la biguine au choro en passant par le gypsy jazz, il est à l'aise dans la plupart des styles musicaux du début du 20e siècle. Membre fondateur de Django à la Creole, ses projets réguliers sont les Three Blind Mice, le Evan Christopher/Fapy Lafertin Quartet, le Michel Pastre Quintet, le Tcha Limberger Trio, et le Tribute a Erroll Garner de Pierre Christophe.
sebastiengirardot.com